Blog
GameStrat 2021 Early Bird Pricing
Football Coaches! We have something very exciting for you guys this year. We know budgets are always tight so we want to help you out with this early bird sale!
August is a busy time for everyone so to help make training camp a little less stressful we want to get you setup with the BEST, most RELIABLE sideline replay system, early in the year.
This promotional price runs until the end of February so you can SAVE big on GameStrat and not have to worry about sideline replay come fall!
As Coach Tim Roken and Bill Morris from St. Joseph's Prep in Pennsylvania said,
"There is no comparison to Hudl Sideline really. My experience with GameStrat has been perfect. We've had no issues and all the coaches love it.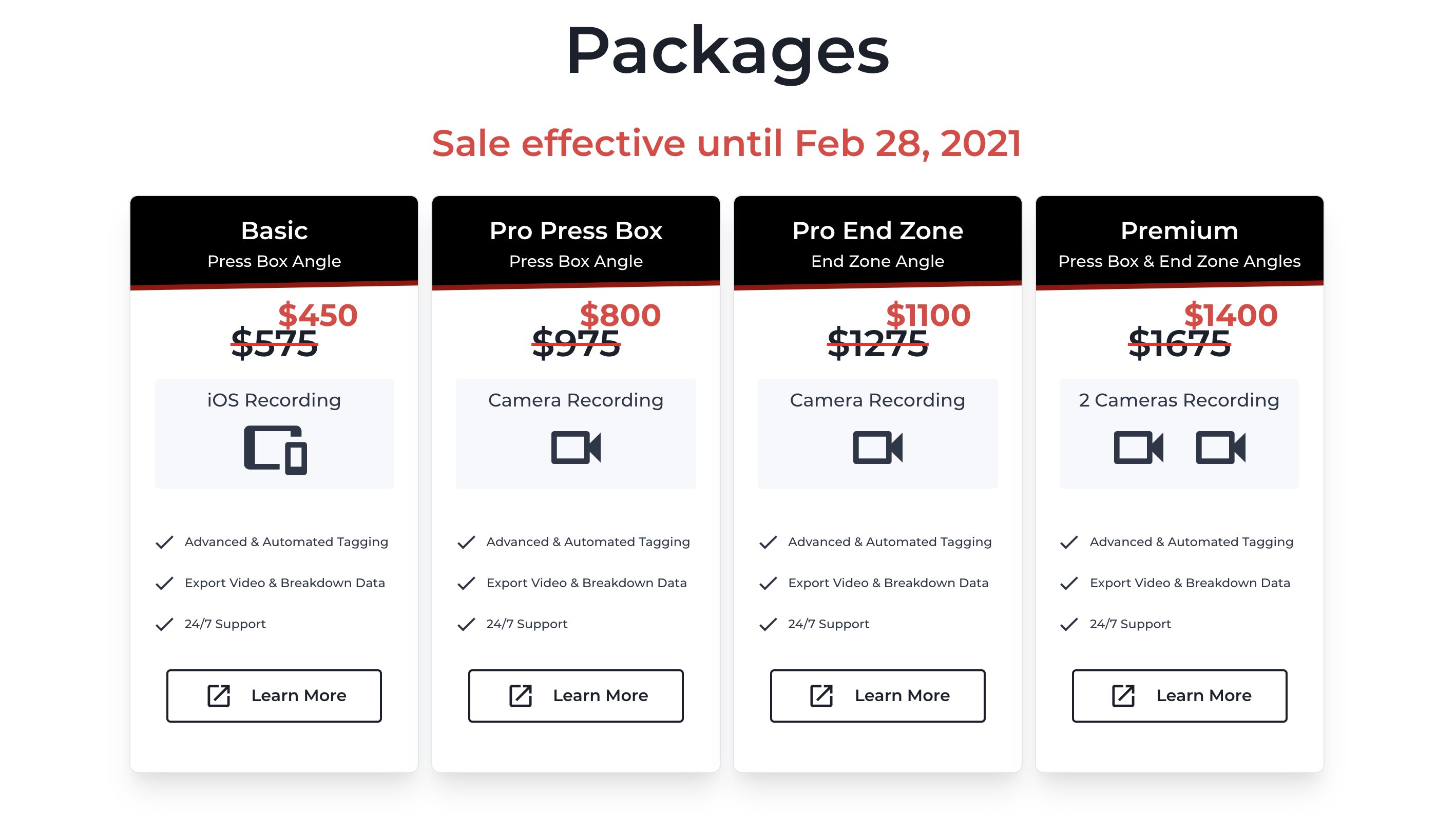 To get in on the biggest saving of the year you will need to sign up with GameStrat and submit payment before the end of February to be eligible.
Reach out now to get in on the SAVINGS! Or checkout our packages for more details.
Contact Ben Fisher:
Email: bfisher@gamestrat.com
Phone: 1-800-783-1968 ext.2