Blog
East Leopards, UT - Case Study
Pictured above: Head Coach, Brandon Matich
Gary Bowers - GameStrat Replay of the Week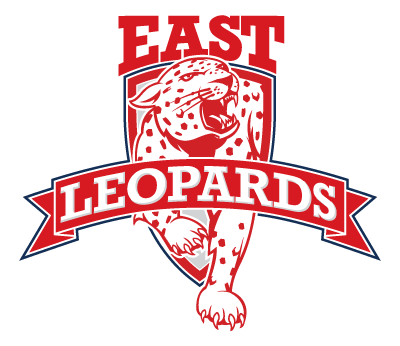 After a difficult, uncertain offseason this past year, the East Leopards pulled off a very successful season! Coach Bowers and the Leopards finished the season on a 6 game winning streak before falling to the eventual Utah State Champions, Corner Canyon. East earned a #5 position on the 2020 High School Football America Utah Top 10 and we were very happy to have them using GameStrat throughout the season!
Coach Bowers switched to GameStrat, but unlike most others who make the switch from Hudl Sideline, the Leopards switched from SkyCoach! It was more than just looking for a product that worked, but finding the best possible sideline replay system to give them an advantage on game day.
"We had SkyCoach before and it was good but it just didn't give us that other option to where we could do the things we wanted to do with it. Just the difference in ease of setup and overall quality was just so much better than what we had dealt with before."
"I would go with GameStrat for sure. It's easy to set up, it's easy to use, the hardware is easy to work with, the sideline use of the iPads is just so easy.
On top of the overall ease of use mentioned, there were some key features that made switching well worth it for Coach Bowers.
"I think the biggest thing is just to be able to look at both angles so easily. For us our end zone view is a tighter view, our head coach likes that because we run triple option, but to be able to switch back to the sideline view when I'm coaching defense is huge. The ability to see what receivers are running, where guys are going, beside just in that tight box view. It was huge for us every game, it wasn't one specific thing, it was great for us all year long."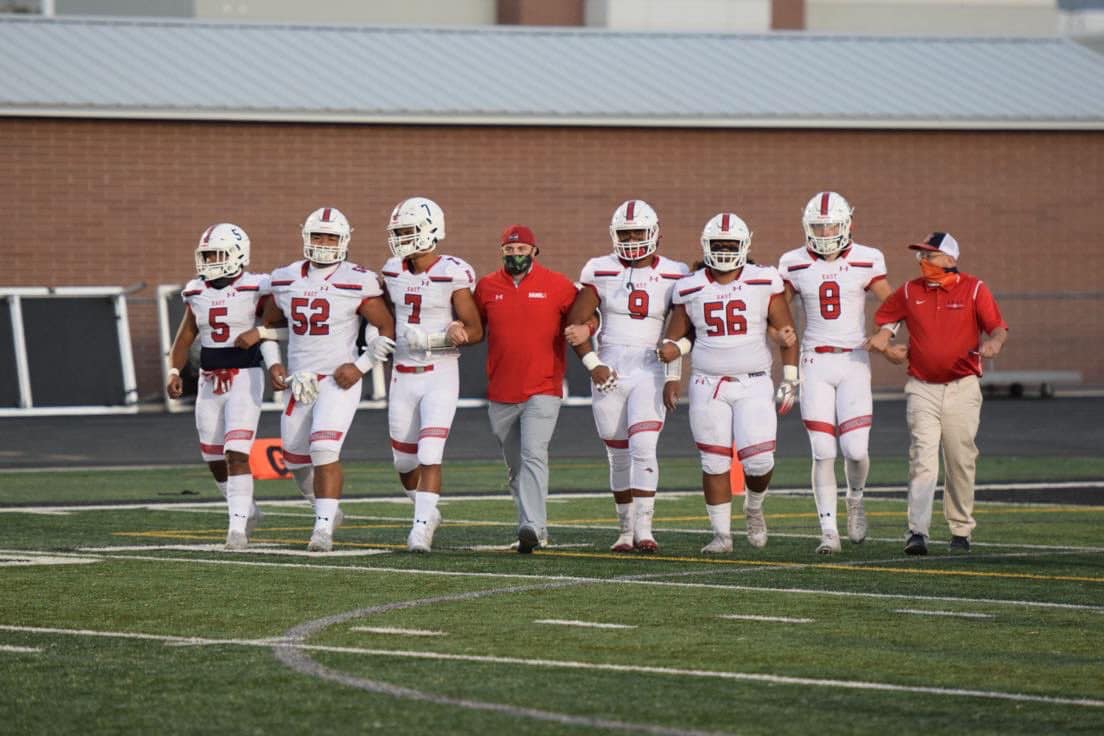 In Photo: Head Coach, Brandon Matich
Switching was a simple transition for East, despite having to make the turnaround happen on a tight schedule!
"The switch was basically seamless. You just download the program on your iPads and your computers and that's pretty much all there is, there really is nothing to it, it's just seamless, just ready to go right off the bat. We were actually late getting everything setup due to some issues with our school district. But once we got it, it was easy to set up. We didn't have any issues with the setup at all. We use an outside camera source too that records our games for us and as soon as they arrived at the games we would get it setup and we never had any issues with the feed or anything like that. It's just been flawless, so easy to switch between end zone and sideline views, which was fantastic, this is our first year with it and it's really just been awesome."
If Coach Bowers was to go through the process again of looking at all the available sideline systems and picking the best one for the Leopards to use, he would make the same decision again.
"I would go with GameStrat for sure. It's easy to set up, it's easy to use, the hardware is easy to work with, the sideline use of the iPads is just so easy. There really isn't anything difficult about it so it just makes everything that you're doing on game day easier. With all the different things you're worried about with game planning and getting everything ready for the game, this is something that you don't have to really think about at all as far as 'is it going to work, are we going to have to do something special?' It just takes away the headache of wondering if you're going to have to worry about anything because GameStrat is just so easy to use and it's so simple."