Blog
Colerain Cardinals, OH - Case Study
Jeff Woltz - GameStrat Replay of the Week
Welcome to the first playoff edition of the GameStrat Replay of the Week! We had the privilege this year to work with tons of teams that made their state playoffs so we wanted to make sure to highlight any that we can. For the first playoff edition we had the chance to talk with Coach Jeff Woltz, O-line Coach with the Colerain Cardinals in Ohio.
Coach Woltz and the Cardinals have had a phenomenal season, going 9-1 before winning their first two playoff games for an 11-1 overall record. They're primed to go deep in the playoffs and we're excited to be a part of their success!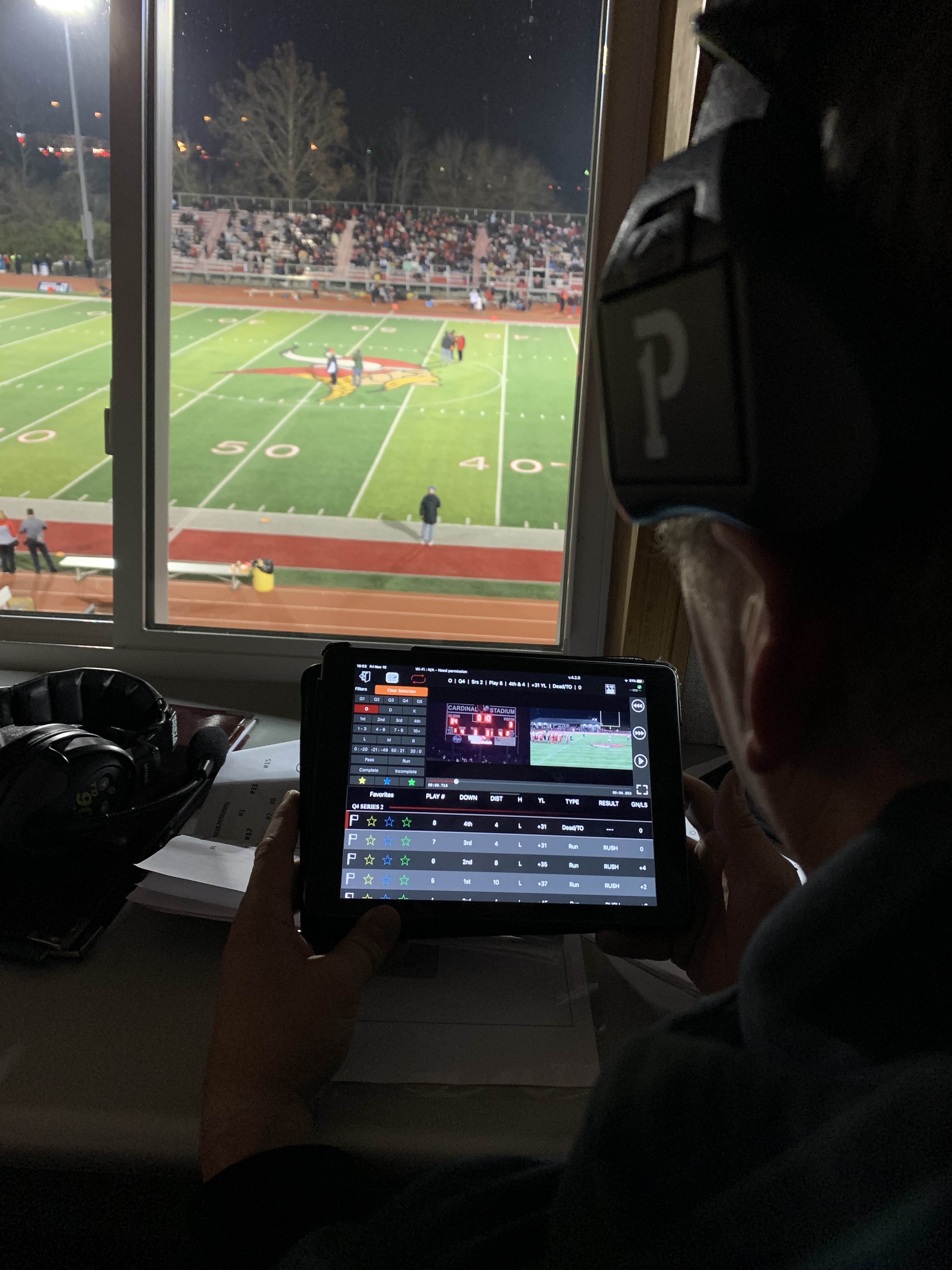 The Cardinals have had a successful season with GameStrat but when adopting a new technology there is always some concerns that coaches have. Coach Woltz was no different, "I was a little hesitant just with how far away you guys were and that you were based in Canada, but the support has been amazing, and as things turned out it has not been an issue at all."
Coach Woltz added, "GameStrat has worked 100% of the time this season! We've played 12 games and whether we are at home or on the road the setup has been so simple and the functionality has been flawless."
To have the sideline and the end zone paired up where we can see them both at the same time and flip back and forth was huge
Before switching to GameStrat this year the Cardinals had struggled with Hudl Sideline for 3 seasons. The coaching staff immediately noticed a significant difference. "Just having a system that is reliable and knowing that you can be at home or on the road and it's going to work has been huge. With Hudl Sideline we actually needed to have a backup plan because we just thought that it wasn't going to work. This year it has been really nice to not have to worry about that. Now we can just assume that GameStrat is going to work and that has been the best thing."
A lot of coaches like to stick with a system simply because it is familiar and may seem like the easier route, but Coach Woltz can tell you that switching to GameStrat actually made life easier. "The transition was seamless and the fact that we can have a high school kid who has never done it before be able to run it says it all. A lot of our coaches are not real tech savvy but everybody has got the app on their iPad and can run it without any problems. The transition was really really easy."
The best part about sideline replay is that it allows coaches to do their job at an even higher level than they already are and at the end of the day, win more games. Colerain has taken full advantage this year, "We really use GameStrat to make adjustments in every single game but this one sticks out. Week 3 we played Princeton High School, who is actually the same team that we matched up with in the first round of the playoffs, and the type of defence they were playing and the way they lined up was about a half a gap different than what we had seen on film before. I don't know if we would have been able to see that from just the sideline view so to have the sideline and the end zone paired up where we can see them both at the same time and flip back and forth was huge. I think that function is so much easier with GameStrat compared to other companies and being able to see that and make that adjustment really helped us win that game."