Blog
Riverview Sharks, FL - Case Study
Bill Mosel, Tony Rodriguez & Jerry Ratliff - GameStrat Replay of the Week

Most people in the football community have heard of running back by committee, but what we have here for you today is a Replay of the Week by committee! For the Week 8 edition we talked with Head Coach Bill Mosel, Offensive Line Coach Tony Rodriguez, and Assistant Jerry Ratliff of the Riverview Sharks in Florida.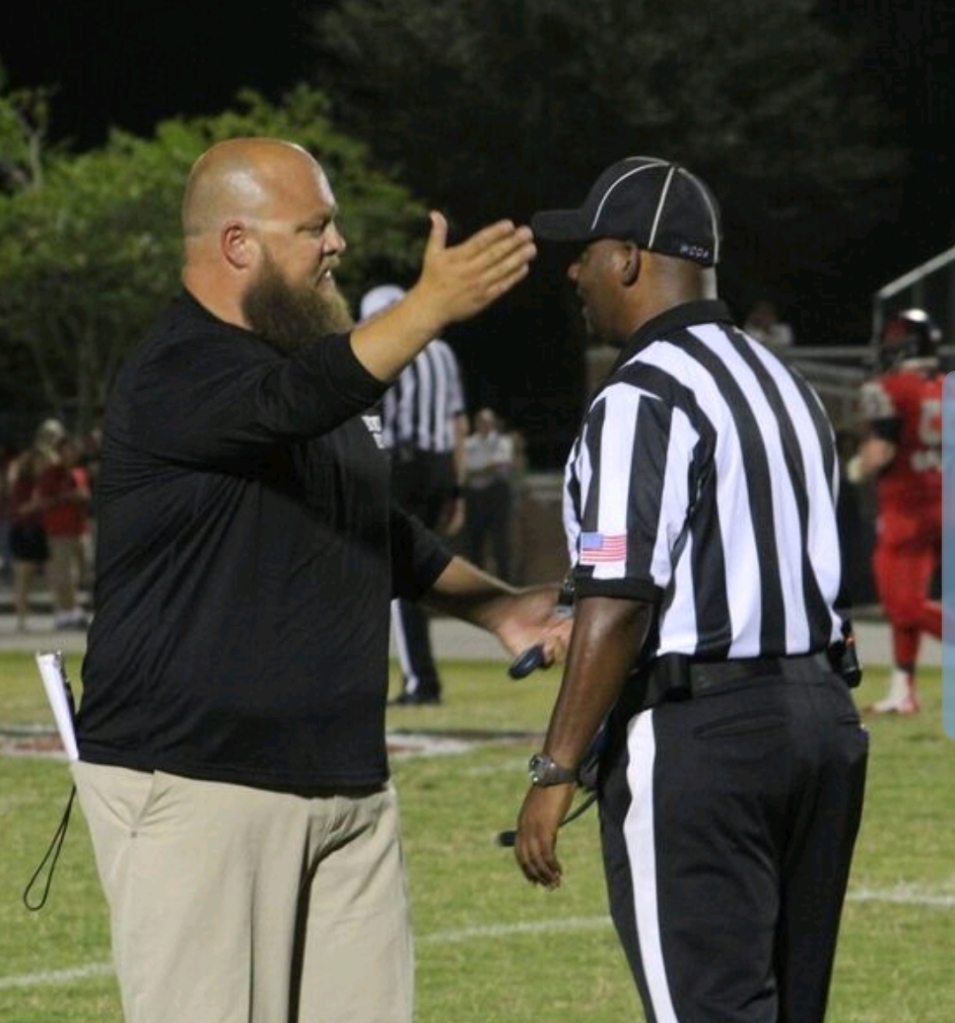 These guys have a lot of great perspectives from all angles of sideline replay; from the guy who sets it up and operates it, to a positional coach dealing one on one with players, to the head coach making the big picture decisions, we were able to get the full story of how GameStrat has impacted the Riverview Sharks football program.
To first set the scene, the Riverview football program has used Hudl Sideline in the past but they decided to temporarily abandon sideline replay until finding GameStrat because according to Coach Mosel, "Hudl Sideline wasn't quite as beneficial, to be honest, nor was it nearly as user friendly and easy to setup as GameStrat"
"GameStrat just really increases performance and execution. It's been a great experience, it's very user friendly and I would recommend it to anyone who asks me."
GameStrat found its way to the Sharks when Coach Rodriguez transitioned from another school where he had been using GameStrat since 2016. "It's been on point, we haven't had any issues this season at all. It's actually been so good that we haven't even had any self inflicted problems!"
Jerry Ratliff has been with Coach Rodriguez and GameStrat the whole way and added, "It's perfect, the antennas sync up right away and they stay synced. We haven't lost connection yet."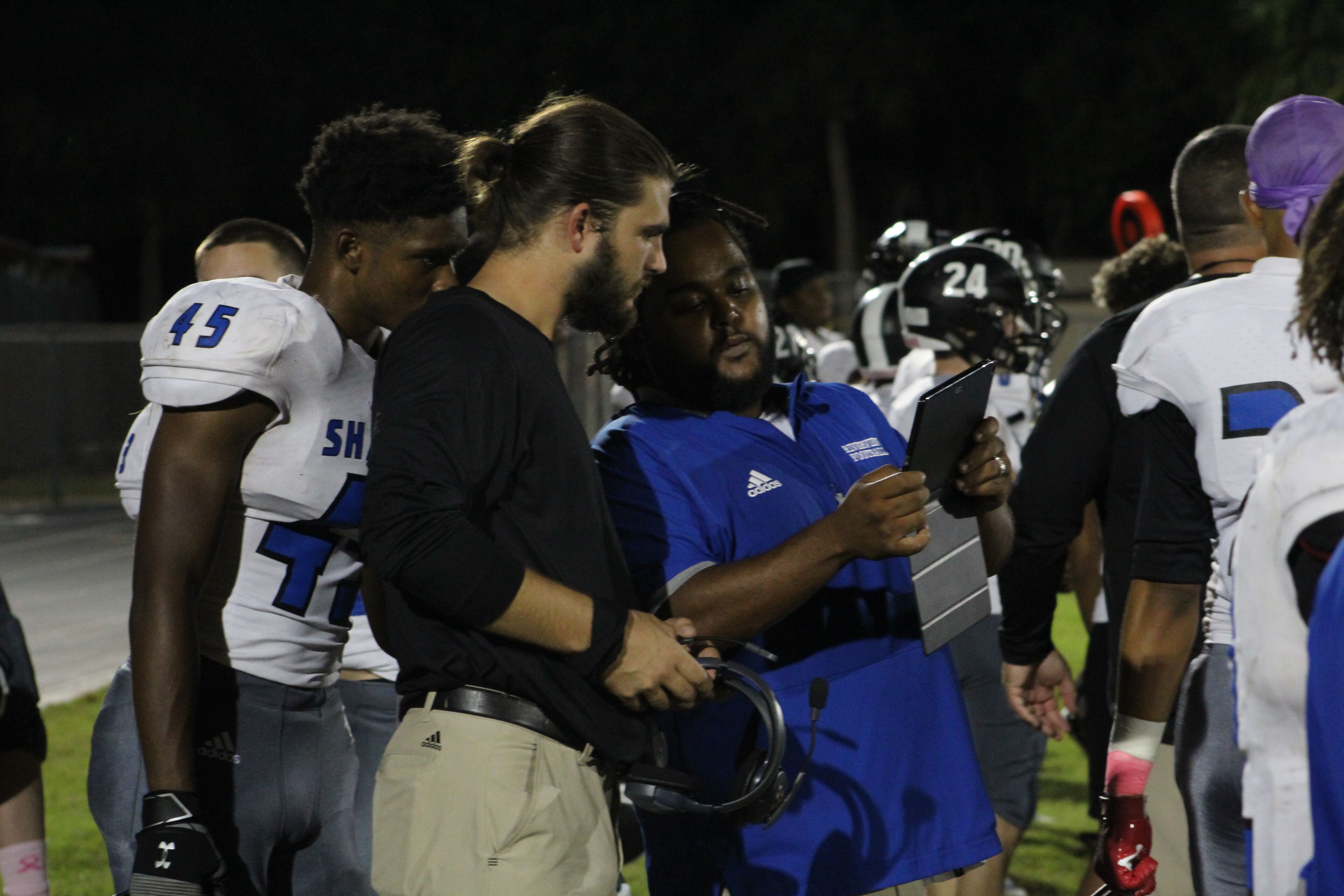 Riverview has made some substantial improvements overall as a program this year and the numbers really tell the story. The team went from 3-7 in 2018 to 8-2 this season and they are playoff bound! This is the team's first winning season since 2007 and Coach Mosel attributed a lot of their success to the addition of GameStrat. "It's really helped us out a lot. We have really good communication now between the quarterback and myself as well as from the box to the sideline given that they both have a tablet to look at. Having the ability to make those adjustments and have that communication not only increases awareness with the coaches but allows us to not have to rely on the testimony of an athlete. We're able to say 'okay this is what we're actually seeing' and when the kids go back out on the field they have an understanding of what you want them to do. GameStrat just really increases performance and execution. It's been a great experience, it's very user friendly and I would recommend it to anyone who asks me."
As the O-line Coach, Tony has been able to make some substantial improvements in the running game while using GameStrat. Last year the Sharks ran for 1,225 yards on the season and averaged a very respectable 5.3 yards per carry, but Coach Rodriguez blew those numbers out of the water this year, tallying 2,462 rushing yards and averaging a whopping 9.5 yards per carry!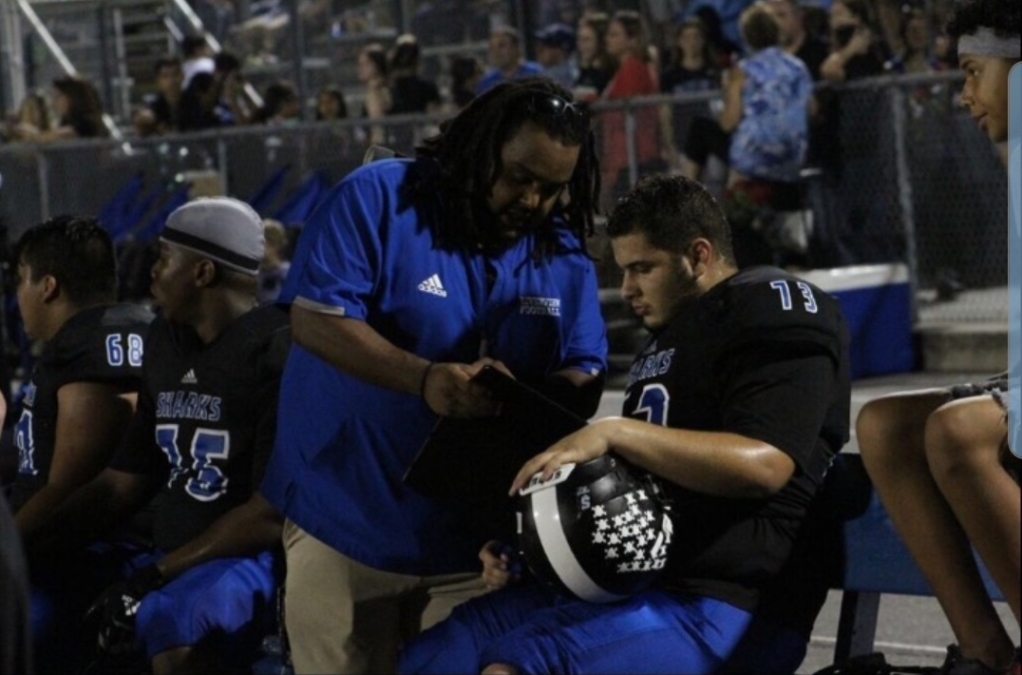 Coach Rodriguez had some real game situation stories of how GameStrat helped them accomplish this huge increase in rushing numbers. "I coach from up in the press box, so I depend big time on the end zone view of the GameStrat replay so I can verify the defensive front. We watch our opponent's scout film during the week and we anticipate a certain defence. Often on Friday night they come out in a completely different defence than what was shown in film studies and so we will use GameStrat replay to make in game adjustments which resulted in more wins for us. For example, in our game vs. Brandon High School this season they defended us using a totally different defensive front than what we anticipated, so we used the GameStrat replay to figure out they're playing a bear front. We made the adjustments to our blocking schemes and play calling and we dialled it in and got a big win. The same sort of thing happened in our game vs. Haines City. We were running a lot of power read and the play should have been working but it wasn't. Through looking at replay we were able to identify the play-side linebacker was scraping to play the jet but then ducking back under our pulling guard to tackle our QB on the pull read. So long story short, using GameStrat replay we made an adjustment to the path of our pulling guard to account for the LB folding in to tackle the QB and then the QB started hitting that power read vertical behind the puller and we won that game big time as well."
Overall the Sharks have been able to get a lot out of GameStrat this year and be very successful and that comes from an overall team effort. For anyone looking to adopt sideline replay or make improvements to their efficiency with it, Riverview is the perfect place to look.