Blog
Coronado Islanders, CA - Case Study
Kurt Hines & Mark Davis - GameStrat Replay of the Week

For week 7 of the GameStrat Replay of the Week we sat down with a very special guest, Coach Kurt Hines, Head Coach of the Coronado High School Islanders in California. We also were lucky enough to be joined by Coach Mark Davis, Defensive Coordinator and the man in charge of GameStrat for the Islanders.
If you are a coach on Twitter or Instagram you probably know Coach Hines. He has become a social media sensation through his inspirational, thought provoking, unscripted, and highly entertaining posts. With 40,000 Twitter followers and 22 years of high school coaching experience under his belt, it's safe to say that Coach Hines is a guy that knows what he's talking about.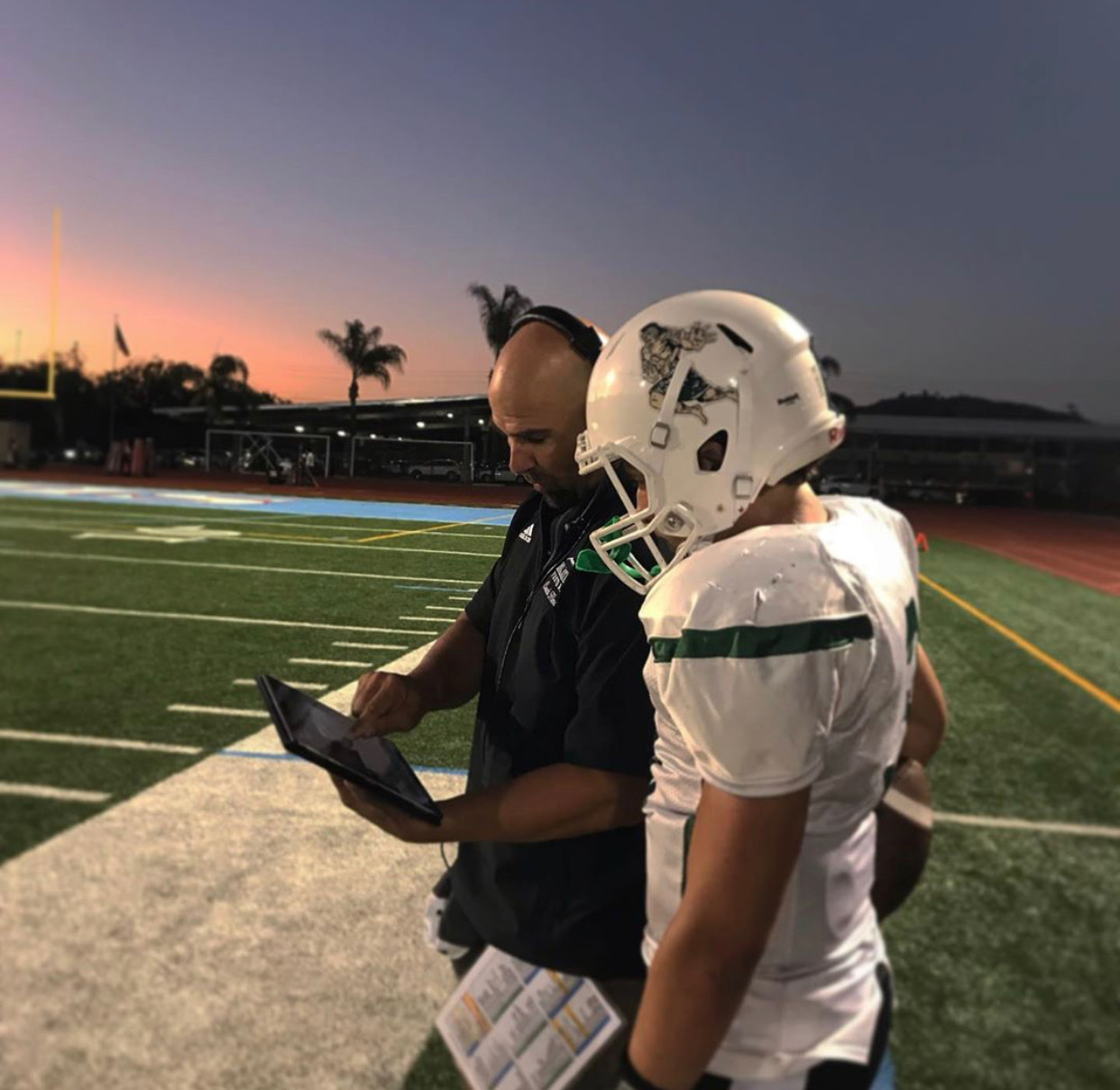 The Islanders have been using GameStrat for 2 years now and we asked Coach Hines how it's affected his in-game coaching. "I've been thrilled with it. For me it truly is a game changer, most coaches see the value in breaking down and studying film building up to a game and afterwards, obviously. But having that instant replay on the sideline to pull a player aside, whether that's a linebacker not taking his read step or a quarterback not checking down to certain receivers, I think it's such a powerful tool to have the players not just hear the coaches but then in real time be able to see the proof in what we're saying. It's really been a tremendous in-game teaching tool"
Coach Davis was definitely on the same page as his head coach but wanted to add to his opinion as well. "As good as I thought it was last year, and it's been great ever since we started, I think we've done something like 16 games, thereabout. This year with having the end zone camera and the sideline camera available to us it's just been tremendous. Our line coaches of course love the endzone look, we try and keep that tighter and really zero in on the line performance and like I said it's just been fantastic."
"You guys are so good with getting back to us as soon as we need, and the customer service is just top notch"
This year Coach Hines and the Islanders upgraded from the 1 angle system to our premium 2 angle package. As far as we can tell the whole team has been happy with the package upgrade, "I think I can speak for our whole staff in saying that I've been really impressed with having that iPad and with just the touch of a finger to go from that sideline view to pop up the endzone view. To be able to go back and forth like that so easily is just fantastic, and this is coming from someone who is probably one of the least tech savvy coaches in the nation"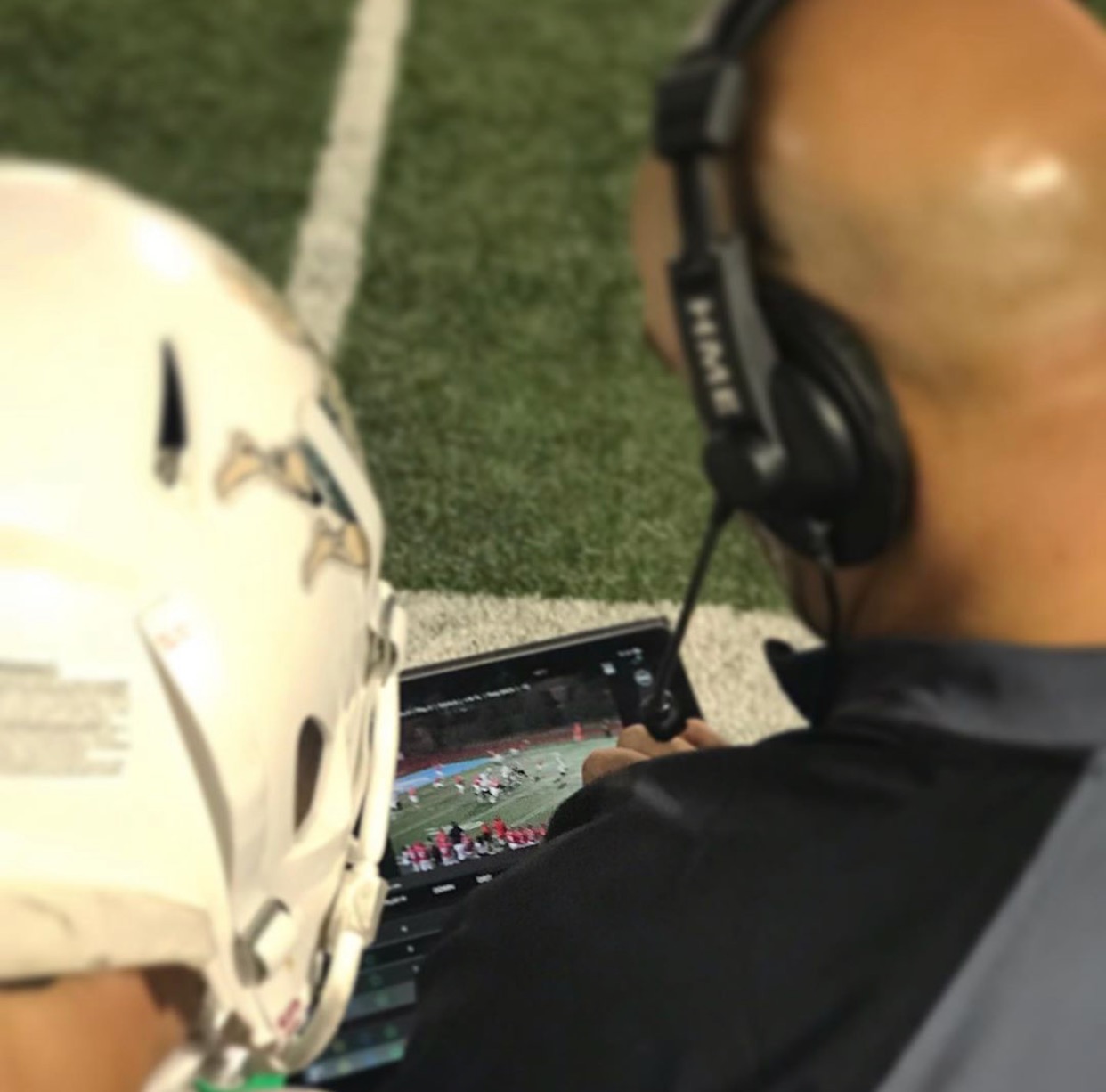 We're very happy to be able to work with Coach Hines and the rest of the staff at Coronado and as they will tell you that feeling is mutual. "I have worked with a lot of companies in my 22 years coaching high school football, and I've said this on social media and I'll continue to say it, your customer service and accessibility, makes us feel like we're your only client, and I know we're not, but you guys are so good with getting back to us as soon as we need, and the customer service is just top notch."
Coach Davis added to that with some hands on experience with our support team. "We've called you guys within just a couple minutes of kickoff and you've always been able to get us up and rolling right away. And you guys are dealing with football coaches, not tech guys so I've gotta give you big kudos for that, you're able to communicate to us well enough to correct an issue. Now probably all of the issues are something that we've done in the setup, it wasn't anything with the system or the equipment, it's just been operator error but you guys are able to spot it and get us going in a matter of minutes."