Blog
Season Recap with AZ Open Division State Champions, Saguaro Sabercats
Closing out the season with a State Championship win is nothing new for Arizona's powerhouse program, the Saguaro Sabercats. After clutching the program's 13th State Championship title, Head Coach Jason Mohns and Director of Football Operations Nyles Outley were kind enough to sit down with us and reflect on how GameStrat contributed to their outstanding performance.
Coach Mohns began by expressing his overall thoughts about how the season went using GameStrat for sideline replay.
I thought things went really smooth this year. We always had our sideline film ready to roll. It was easy to access and we really got instant feedback of what was happening on the field. It was a big key to our success since we were able to make adjustments in the game in real time that helped us to have success.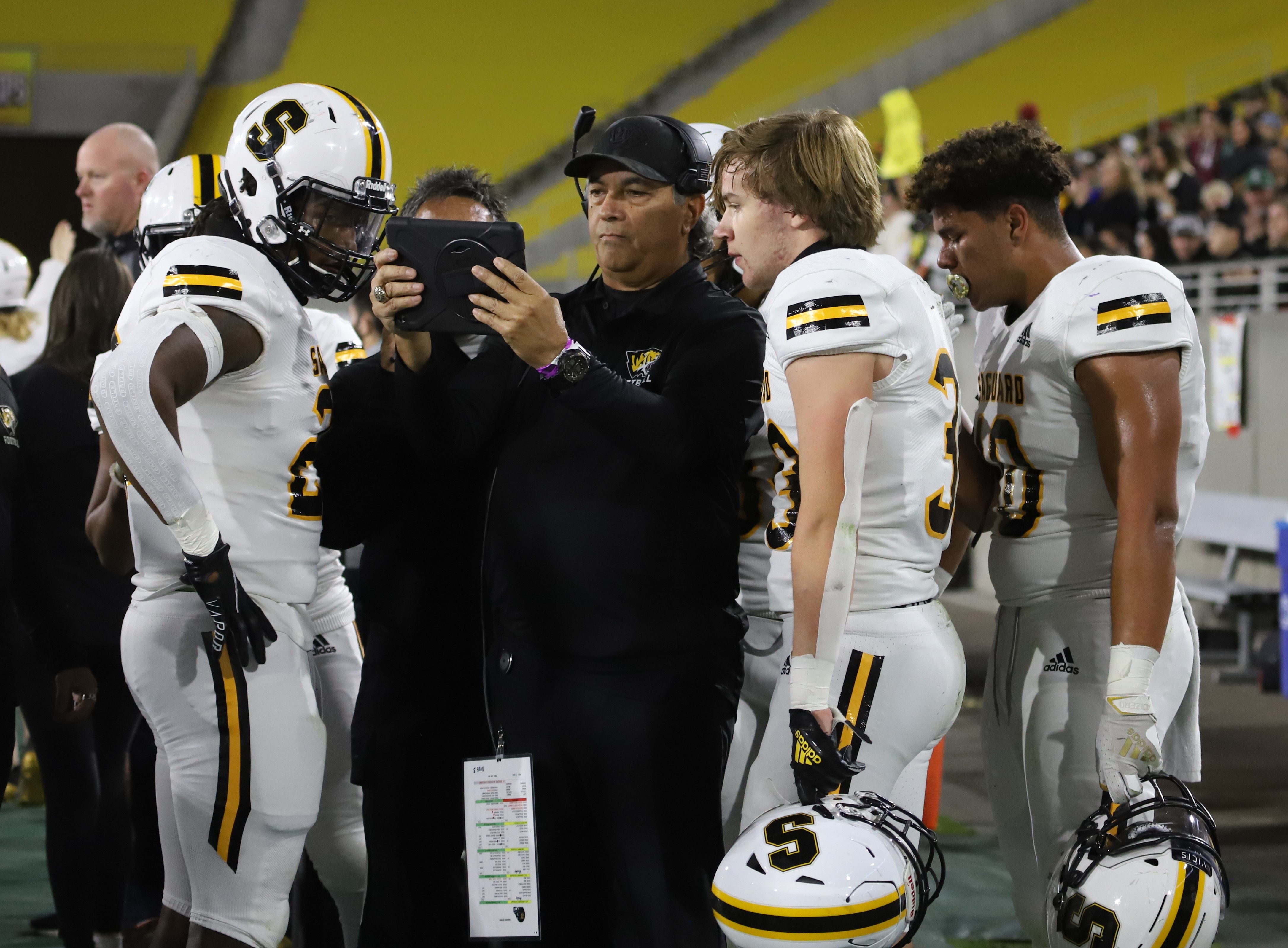 Photo By: Saguaro Team Photographer, Holly Pickett
The program had originally used Hudl Sideline, but later decided to make the switch to GameStrat. When asked about the differences in sideline replay experience, Coach Nyles reflected on the benefits of GameStrat.
With the other systems, we would have to wait until the end of the quarter to go fix something and hopefully they would download.
Photo By: Saguaro Team Photographer, Holly Pickett
On a similar note, Coach Mohns believes that the reliability is what makes the switch to GameStrat so worthwhile.
"We had issues in the past with our previous system, there was games where we didn't even get to use it - at that point you don't even want to count on it as a tool because its ineffective. With GameStrat we've been able to count on it week in and week out as a tool to help us."
Coaches want to be sure they can rely on their sideline replay system to deliver each and every game - especially when you're playing for the State Championship title.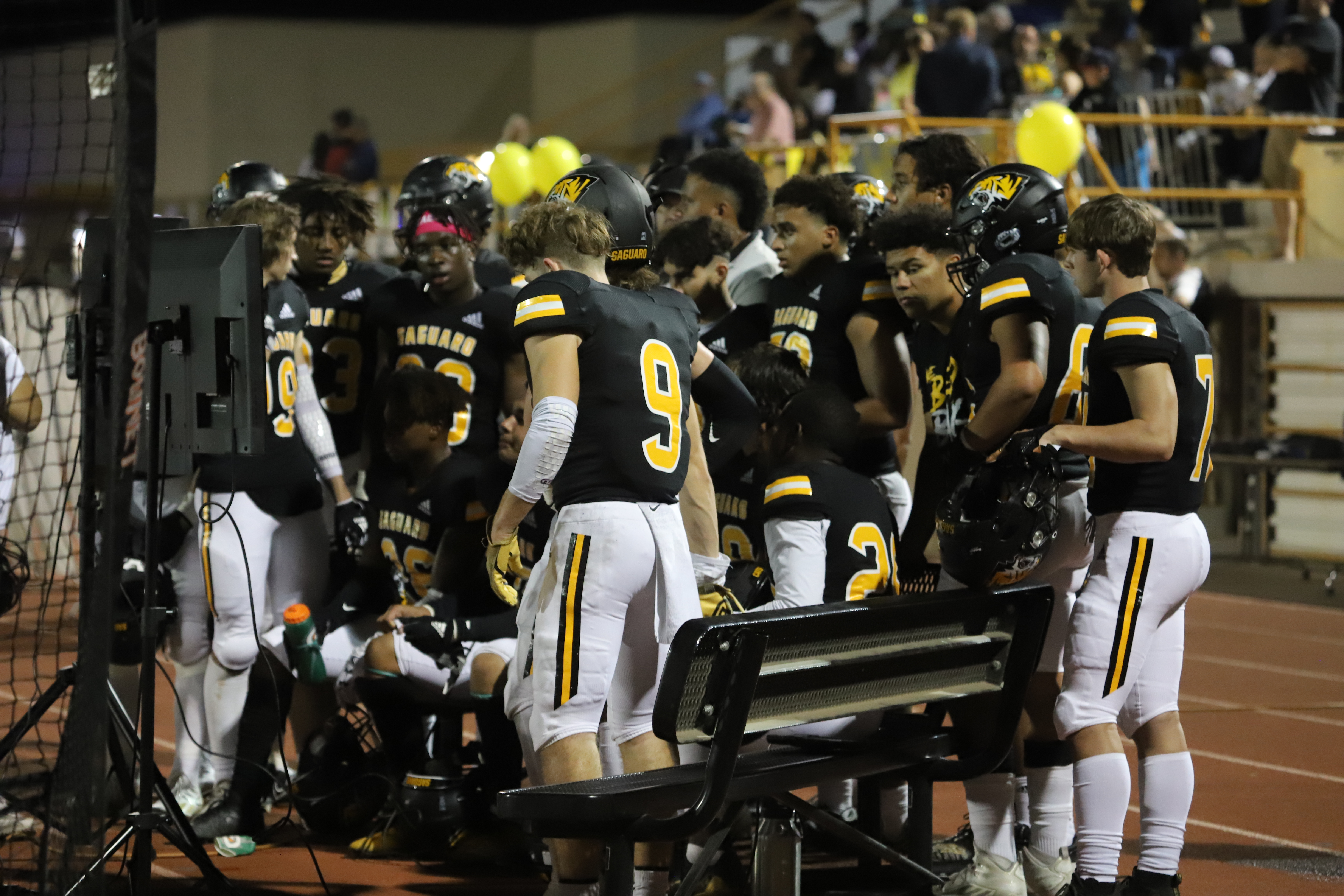 Photo By: Saguaro Team Photographer, Holly Pickett
In his final remarks, Coach Mohns emphasized how GameStrat's customer support was the "icing on the cake" when it comes to the sideline replay experience.
The icing on the cake really is the customer service, which is very important to us. In coaching, relationships matter and the support and commitment we had from GameStrat to help make sure we were dialled in is what impressed me. And it continues through out the season. GameStrat was following up, reaching out and also supporting our program. It felt like GameStrat was part of the team and was invested in our program and our success on the field