Blog
North Cobb Warriors, Acworth, GA - Case Study
Closing out their 2021 season as back-to-back 3AAAAAA Region Champions, a third straight playoff appearance and spending 11 weeks in Georgia's top 5; North Cobb Warrior Football continues to earn respect at the national level.
Fortunate to have been able to broadcast on national television (ESPN) with a big win, North Cobb continues to grow and add to their repertoire. With nearly every senior on the Warriors' starting roster boasting college scholarship offers, the following class of 2023 has garnered attention from some major post-secondary programs: QB Malachi Singleton (Arkansas commit), RB Benjamin Hall (Michigan commit) RT Robert Grigsby, Jr (30+ offers), DB Quentin Ajiero (25+), OL Marselle Felton (5+) RB David Mbadinga (4+), DB Charles McCarterens (3+), and 2024 WR David Eziomume (10+).
We got the opportunity to sit down with Head Coach Shane Queen and Booster Club President Jason Ellsworth to get the break down on how GameStrat's Sideline Replay technology assists the program in achieving success on the field.
Coach Queen, who has led the Warriors to the state playoffs in 11 of his 16 seasons at the helm, started by sharing his thoughts on switching to GameStrat from Hudl Sideline this fall, and the differences he has seen so far in the program's first season with GameStrat.
In the past we had constant problems getting set up or getting feeds to the sideline. And that is very important during the game because without it, we're at a significant disadvantage. But this year with GameStrat we had no issues with anything - we played 12 games with zero issues.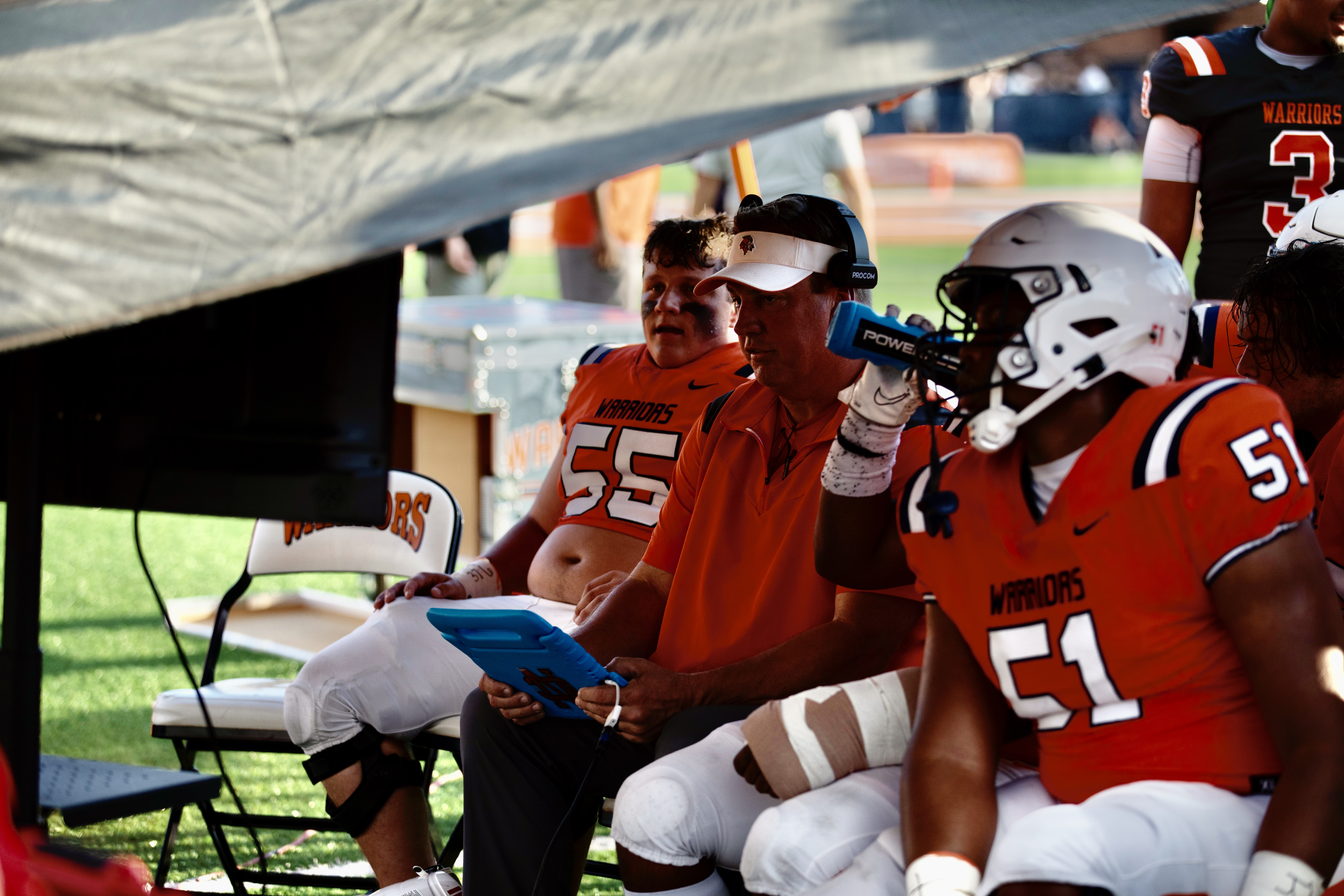 Photo By:
Charlie Ball of BadMonkey Imaging
As with any investment made towards your football program, the return matters. If you spend time and money on something, such as a sideline replay system, you need it to work.
Having no issues makes our job easier and changes the playing field. When we have issues and the guys on the other side of the field don't - which used to happen to us in the past with other sideline replay products until we switched to GameStrat. Between the reliability and the significant cost savings, I know we made the right choice.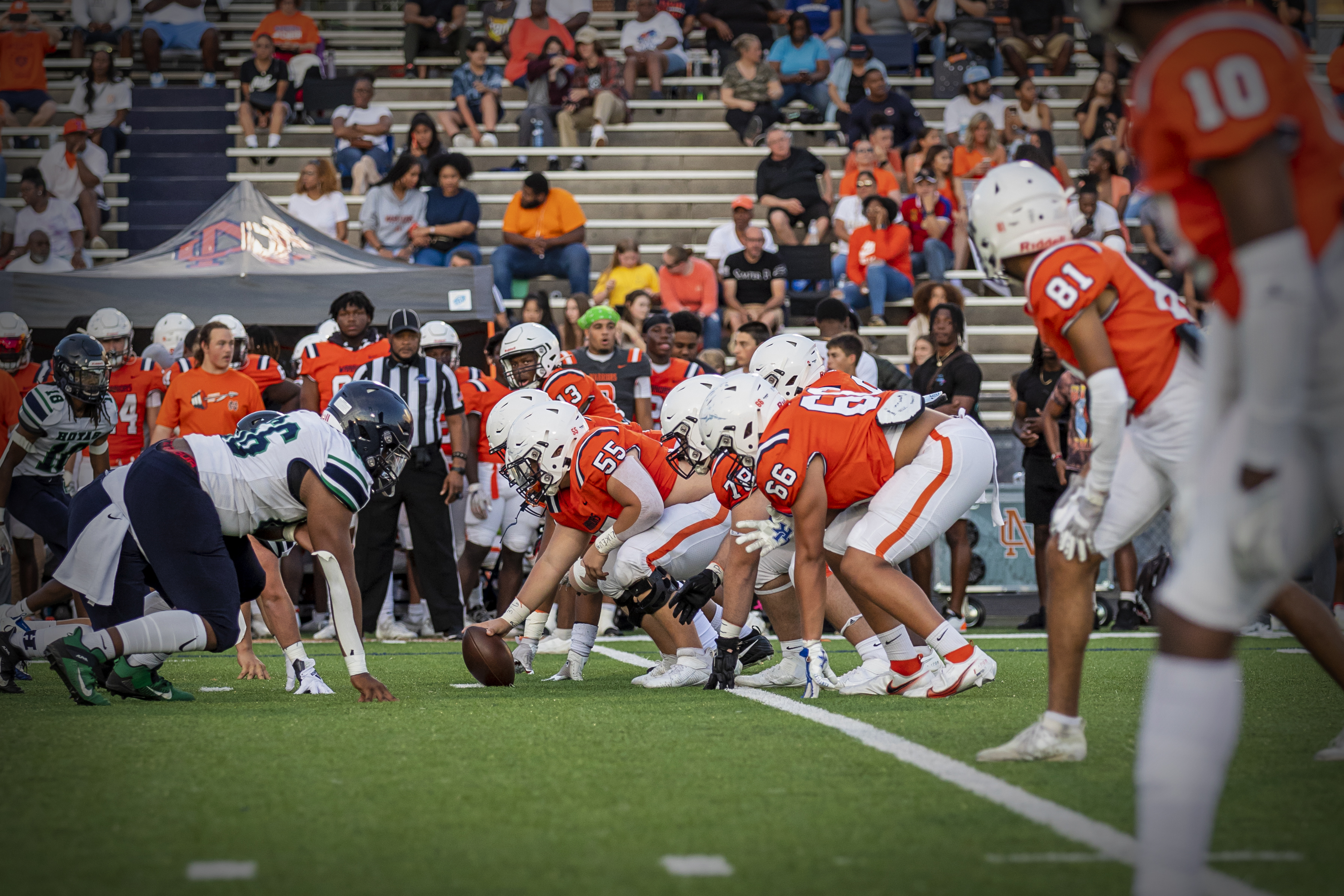 Photo By:
Charlie Ball of BadMonkey Imaging
As the president of the North Cobb Football Booster Club, Jason Ellsworth is always focused on supporting the continued growth of the program. For Ellsworth, GameStrat was a great upgrade - saving the program both time and money.
We couldn't have the success we do without GameStrat on our sidelines. Compared to the other products we've used over the last 3-4 years, GameStrat was seamless and most importantly; reliable on the sidelines. The most impressive part was how easy it was to set up. Out of the box, we were ready to go in about 10 minutes and it was as simple as described. GameStrat saved us an immense amount of time, money and frustration.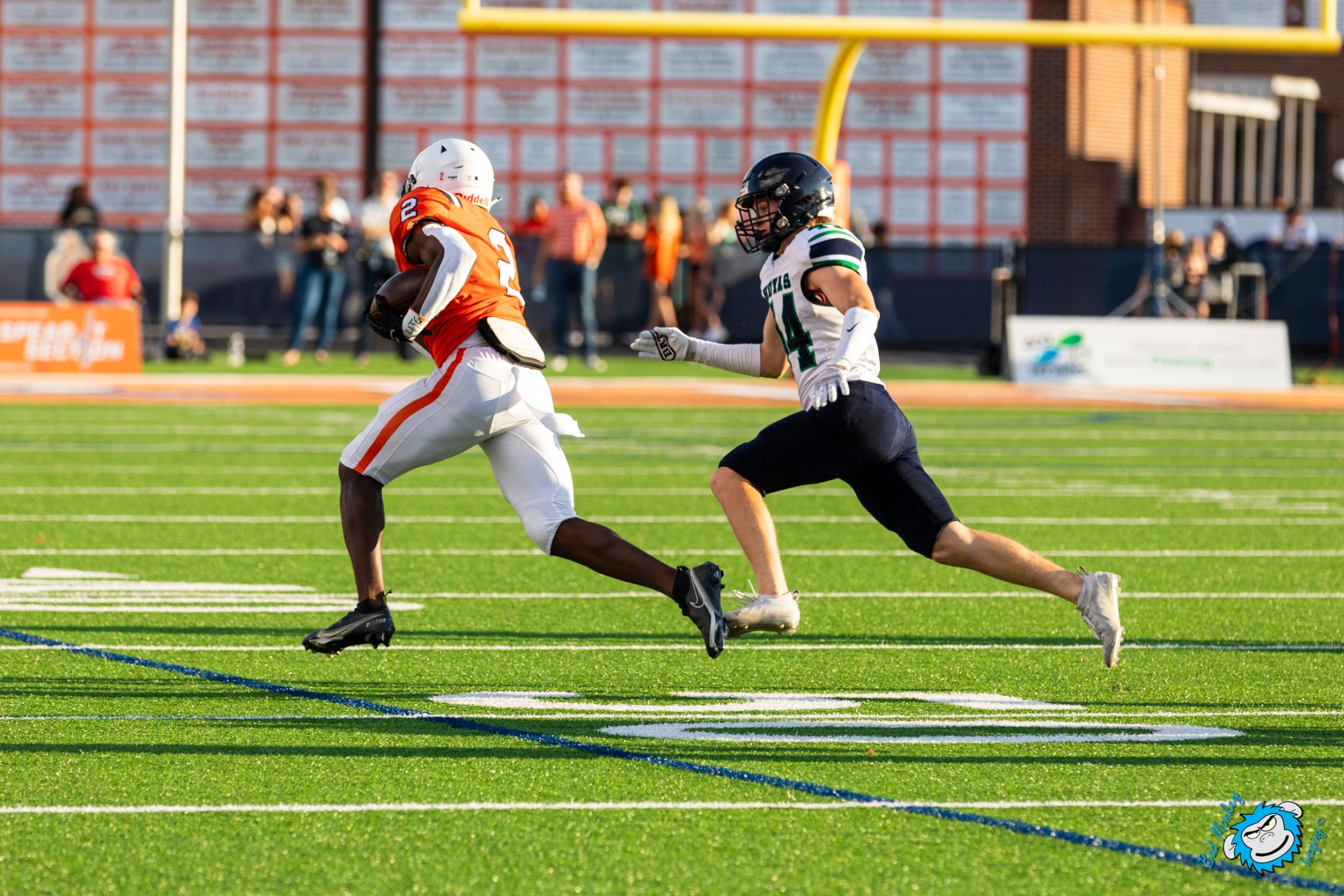 Photo By:
Charlie Ball of BadMonkey Imaging
When asked about the benefits of switching to GameStrat, Ellsworth continued to emphasize the ease of use and problem-free experience that the sideline replay system provides.
When you share a film booth with another team and see GameStrat compared to other products, you know GameStrat is a level up. It is so much easier to set up, operate and take down. When other teams' film crews are struggling to set up or maintain a connection to the sidelines and see how well GameStrat works for us, it's an automatic win for us. The results of the GameStrat product have blown away our coaches with the reliability on the sideline, the speed in which we are able to upload to Hudl and have the ODK and stat info to run along with the film; all before the coaches can get to the locker room after the game...INCREDIBLE!. We can't wait for another season!